SR Blog
Subscribe to posts
Grow Longer Eyelashes Naturally 
Your eyelashes - just like your skin, hair and nails - are exposed to harmful agents that cause them to become weak and brittle. Eyelashes: they emphasize the power of looks, charm and power of femininity.
Like the hair on your head, eyelashes follow a growth rate pattern. If your eyelashes fall out or are damaged by mascara, plucking or dyeing, you have to wait for them to regrow. While the length and health of your eyelashes is determined by genetics, there are certain natural ways to make your eyelashes grow.
Many products, such as mascara and fake eyelashes, will make your eyelashes look longer. Other cosmetics can also stimulate eyelashes growth. But if you want your eyelashes to grow naturally, you can try a few tips given below:
Tips
·        Improve your diet to grow longer eyelashes naturally. Without proper nutrition, your body will cease to grow hair, fingernails and even eyelashes. Likewise, anything that makes your hair grow also will help your eyelashes grow. Eating a healthy diet rich in protein and vitamins helps eyelash hair grow. Good foods to help your eyelashes grow include fish, eggs, beans and yogurt. Soy protein is also beneficial for simulating eyelash growth.


·        Apply natural lubricants, such as olive oil or castor oil, to your eyelashes to make them strong. Put the product on your eyelashes every night to encourage longer, thicker lashes and wash it off in the morning. You should start to see signs of new hair growth after a month or two. The new hair growth will be healthier and stronger than previous hair growth.
·        Brush your lashes regularly.
·         You need lots of Antioxidants:  Vitamins C and E, two antioxidant vitamins, are important for normal hair growth and development. Without vitamin C, your hair can become dry and split. Additionally, vitamin C can block damage to hair from free radicals so it stays healthier and it helps healing and repair. Vitamin E increases scalp circulation for a healthy scalp. These vitamins are found in citrus fruits, avocados and leafy green vegetables.
 Some points to note:
·         Clean your eyelash brush regularly to prevent eye infection.
·         Don't be impatient. Keep in mind that eyelashes are the slowest growing hairs on the body.

$37 
NEW L'BIOTICA eyelashes regenerating cream mascara 10ml
L'Biotica - Regenerating Cream Mascara is designed to nourish and renew your eyelashes, so they are naturally beautiful.
L'Biotica - Regenerating Cream is the only mascara on the market based on natural ingredients generic cream that causes growth of eyelashes. The product can be used without restriction by persons wearing contact lenses. 
Lengthens, thickens lashes and prevent hair loss. Moisturizes and strengthens, stimulates the natural growth of eyelashes. Ophthalmologist tested.
BUY NOW NEW L'BIOTICA eyelashes regenerating cream mascara 10ml
Treatment Of Acne – Home Remedies For Acne And Acne Scars
Men and women looking for a treatment of acne should probably try the many home remedies for acne available.
These remedies are comprised of ingredients readily available in most Indian homes.
The process to get rid of acne isn't an easy one – there is a certain amount of trial and error involved. However, the below listed home remedies are all excellent at the treatment of acne without causing any nasty side effects.
These remedies have been mentioned specially keeping in mind the skin, which in many cases, is quite oily. Remember, the best treatment to get your pimples to disappear fast is to be consistent with your chosen home remedy.
Best Homemade Remedies And Treatments For Acne And Acne Scars
Here are some of the best home treatments available for men and women to try on the scar and acne-affected areas of their skin:
No dermatologist will suggest this to you, but using  mixture of honey and tomato juice can be extremely helpful for your face.
Leave it on for at least 15 minutes, after which you can wash it off with some lukewarm water, which should be followed with a quick rinse with some cold water.
This concoction helps to treat existing pimples, while developing the body's defense against future outbreaks as well.
Applying some toothpaste, or even pressing a tea bag, on your acne can cause some favorable changes in their appearance. Doing so helps to dry the pimples, which only hastens the nature healing process of the body.
Other possible treatment options include using a cotton swab soaked in some lemon juice – remember though, some people tend to reach badly to this citric acid, which forms a major component of lemons.
Using this one extract on your face can be extremely helpful for controlling the severity of pimple outbreaks. Just mix some of this juice with equal amount of groundnut oil, and you have a mixture that is will serve as your very own acne-shield.
Haldi is effective for getting rid of acne, primarily because of its inherent curative properties. Mixed with some sugarcane juice or whole-wheat flour, this concoction can do some wonders for your skin.
Garlic is especially known to be effective on the Indian skin, which is why it is among the oldest, and most widely used, home remedies for acne .
Just mix it with three parts of water, and there isn't any face wash like it! You could also press small portions of raw garlic against your pimple; this helps to get rid of all the acne scars left over from previous breakouts.
As we all know, water is one of the most important aspects of proper skin care. Drinking adequate amounts of water helps you cleanse your skin of all the toxins and impurities settled down in its lower layers.
This is probably the best essential oil available to get rid of acne . Mixing it with some jojoba oil is highly recommended for acne scars. One can directly apply this mixture on the affected areas without any worry about side effects.
Commonly grown in many homes, the leaves of this plan are excellent for treating burns, bruises and scars. Just apply it directly on your pimples to get back your smooth, clear skin. Aloe vera extracts have also been shown to have antifungal properties. Apart from skin infections, aloe vera can be used to treat inflammatory bodies on the skin such as boils and cysts.
Aloe vera can penetrate deep into the skin to kill off bacteria hiding in clogged skin pores. It can also form a protective layer over the skin in order to speed up the healing of acne lesions and the fading of acne scars.
This herbal extract can also reduce the size of inflamed nodules and cysts and help relieve pain caused by the swelling. Aloe vera also promotes the regeneration of skin cells and tissues.
While looking for a treatment of acne , men and women should always first explore the immense possibilities made available by using simple and inexpensive home remedies.
The treatment of acne  and related scars was earlier performed within the comforts of one's own home, has now shifted to the dermatologist's office.
Given the potential of traditional treatments and remedies, there certainly is need to look to the past for effective, inexpensive, and natural pimple solutions.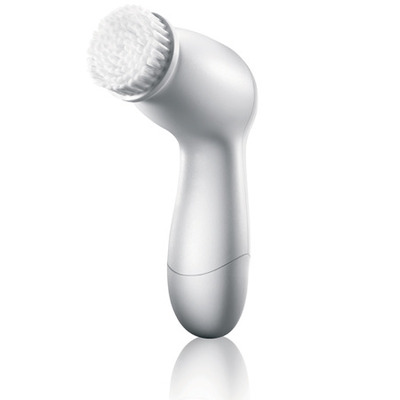 Mothers are the sweetest gift from Gods to us. 
There is no way we can ever really thank our mother for all she does for us nevertheless we must make it a habit to keep reminding ourselves of the various sacrifices she made while raising us. 
Mothers' Day is the best time to say in words how much you love and care for your mum.
Mother's Day has ancient origins. In Greece, the people kept a special day to honor Rhea, the mother of the Greek gods. In Rome a few centuries later, the goddess Juno was honored at a feast called the Matronalia. The ancient Egyptians had a holiday honoring Isis, mother of Horus.
Mother's Day became established as a Christian holiday in Europe. In the 16th century, apprentices and indentured servants were allowed to return home to visit their families on the fourth Sunday of Lent. This tradition may have given rise to the British Mothering Sunday.
Mothering Sunday failed to catch on in early America. However, in the United States during the time of the Civil War, Ann Jarvis, a young Appalachian woman, organized women on both sides of the conflict to work for to improve sanitation on "Mother's Work Days." When Ann Jarvis died in the early 1900′s, her daughter, Anna, started a passionate crusade for Mother's Day as a national holiday.
A loving daughter from West Virginia, Anna Jarvis is recognised as a 'Founder of Mothers Day' and 'Mother of Mothers Day'. Anna kept the word of her activist mother, Mrs Ann Marie Reeves Jarvis who once expressed a wish that someone should strive to provide mothers their due recognition. After her mothers death in 1905, Anna's determination became strong and she along with several supporters started lobbying for the official holiday on Mothers Day by writing letters to the people in power. To celebrate Mothers Day, Anna began to send her mothers favorite flowers, carnations in her loal church requesting people to wear them in honor of their mothers. The idea gained immense popularity over the years and in 1910, West Virginia became the first state to recognize Mothers Day holiday. On May 8, 1914 President Woodrow Wilson signed a Joint Resolution designating the second Sunday in May as Mother's Day.  
Anna
 took little joy in her success. She began to speak out against the commercialization of her holiday. But by then it was too late-Mother's Day was established.
Today, Mother's Day is an important holiday celebrated in some form all over the world. Send your mother our flowers, special gifts on Mother's Day, but make sure she knows that she's appreciated all year round.
HAPPY MOTHERS'S DAY to ALL great Mothers !!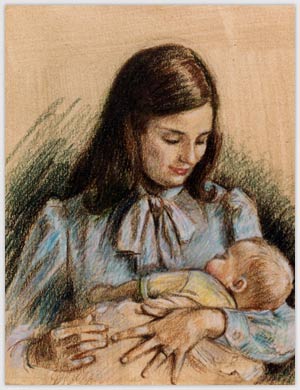 'Aravaan' - Tale of bravery (Tamil Movie Review)
Film: 'Aravaan': Cast: Aathi, Pasupathi, Dhanshika; Director: Vasanthabalan; Producer; T. Siva; Storwriter: Su. Venkatesan and Vasanthabalan; Composer: Karthik; Cinematographer: Siddharth; Rating: ***
Vasantabalan, who made a name for himself by sensitively handling human lives and emiotions in his films, has come out with 'Aravaan', based on a novel by Su. Venkatesan, who won a Sahithya Academy award for the novel. The film was in the making for a long time.
Vasanthabalan has added his own flavour to the story that is set in 18th century Madras Presidency, as Tamil Nadu was then called. The movie is not about kings and kingdoms. It is not even about the British rule which was spreading its roots all over India during that period. 'Aravaan' talks about ordinary people and their lives. It revolves around a few villages and communities, including the one which thrives on looting.
The story begins with a set of people led by Komboodhi (Pasupathy) set to steal some jewels from a rich family. The group belongs to Vembur village, known for stealing. During the course of one such heist by his gang, Komboodhi finds Varipuli (Aadhi), a lone robber, whose whereabouts are suspicious. Fascinated by Varipuli's courage and amazing talents, Komboodhi adds him into his team.
Varipuli claims that he is an orphan and wins over the hearts of the Vembur inhabitants with his brave and good deeds. He once saves the life of Komboodhi, who gets some clue about Varipuli in the process.
Varipuli is hunted by a group of people belonging to a village called Mathur and it is Komboodhi's turn to save him. Before we get to know if he could save Varipuli from the clutches of death, we get to see a flashback that reveals Varipuli's past. His original name is Chnna and he is belonged to Chinna Veerampatti village, known for brave young men engaged in guarding the people from all kinds of dangers.
The village is at loggerheads with neighbouring Mathur. 
An unfortunate incident in the village pits both villages against each other.
Circumstantial evidence makes Chinna Veerampatti culprits, though they have no connection with the incident. Both villages set for a bloody clash but an intervention by the local king finds a compromise. He says that a young man from Chinna Veerampatti village should be sacrificed in the temple to bring peace.
Chinna, like Aravaan in Mahabharat, is ready to accept the verdict to avoid blood bath. But turn of events saves his life however, people of Mathur are hunting for him with more vengeance. It is here Komboodhi tries to save him.
Kudos to Vasanthabalan for treading on an unusual path. He has got his homework right. The story is substantial and the script ensures smooth flow.
Boht the director and the scriptwriter have given attention to the details to portray the period well. The culture of the people has been shown well with precision. The dialogues are apt.
Vasnathabalan could have done better in the scenes that lead to climax. The way Aadhi escapes from the death looks dramatic rather than realistic. The sex worker angle seems to be imposed.
The length of second half tries our patience. Too many sub plots mar the impact. But the director has managed to ensure that the overall impact is unaffected.
The voice against death sentence echoed in the film seems to be out of place, as the movie doesn't deal with death sentence but sacrifice (balidaan).
Aadhi enjoys the challenge of featuring in a period film. As the brave Varipuli, he proves his mettle. He has justified the confidence the director has placed on his acting prowess.
Seasoned Pasupathy gets into the skin of the character. His body language, expression, and voice are just amazing.
Others including Dhanshika, Archana Kavi, Singam Puli, Thirumurugan and T.K. Kala among others have added value to the fare.
Cinematographer Siddharth contribute to the overall experience by his angles and colours. But some of the scenes lack authenticity.
Singer-turned-music director Karthik's background score jells well with the script. The song 'Nila' sounds good.
'Aravaan', the people's history, is worth a watch despite some shortcomings.
So have you watched Aravaan ?
NILA NILA POGUTHU SONG from Aravaan :
SR Jewels and Beauty started on Blogging ...
The jewellery of India knows no bounds in its offerings to the modern world. This is because India must be one of the most prolific countries when it comes to making jewellery, whether it be the simple enjoyable ones or the highly delicate ones that are intricate in its designs.  There are just many types of Indian jewellery that even the young could find what they want among its offering of beads and shells in interwoven colourful threads. One of the most highly regarded Indian jewellery nowadays is the kundan jewellery. 
Our very first topic will be on Jewels of course.  If you have seen our website and facebook , we describe jewels has Kundan Jewellery and Polki  . Have you ever wondered what does that means ?  Well here now we are going to explain to you .
What does Kundan means ? It simply means " art of setting precious stones " .
Well, highly refined gold or KUNDAN is jewellery that refers back to the Mughal period when pieces that make up the finished object are first shaped by the craftsman and left in separate halves, holes are cut for the stones, any engraving or chasing is carried out, and the pieces are enamelled.  When the stones are to be set, lac is inserted in the back, and is then visible from the front though the holes of the stones.   KUNDAN or highly refined gold is then used to cover that lac and the stone is pushed into the KUNDAN.
More KUNDAN is applied round the edges to strengthen the setting and to give it a neater appearance.  
This was the only method of setting gems in to gold in the Mughal period until claw settings were introduced in the 19th century via Western jewellery.
The tradition still continues, and can be seen in the new pieces, which are now skilfully crafted by artisans in Lahore, Pakistan. They produce such wonderful work that even without technology this jewellery is rated as one of the best in the world.
There are now a lot of kundan jewellery available in the market. This kundan jewellery, though, is often just a replica of the original one made in the eighteenth or seventeenth or nineteenth centuries. The original pieces could sell for as much as $200,000 or more per set.  Having kundan jewellery replicated and sold at lower prices is a welcome alternative for those jewellery lovers.
Kundan Design Necklace
So then what is Polki? 
Polki jewelry is the style of design in jewelry which originated in India. The word polki stands for "uncut diamond". When the intricate design of jewelry is planned, the uncut diamond was set as the central attraction. However, with diamond being an expensive item, coloured stones or semi-precious stones are nowadays set in the design. 
In recent years it has become a popular item of jewelry due to the popularity of Indian or Bollywood movies and the lavish display by the actresses in films and television serials. Women love to have them and it is very common in India and Pakistan to wear them at all social functions. To cut costs and meet the demand the original precious metals have been replaced with oxidized metals which make it difficult to differentiate from real. 
The technical difference between polki and kundan is that 'polki' uses real diamonds and kundan fancies 'glass' imitations of the same. Because kundan is more expensive, therefore the craftsmanship used in kundan products is more refined.
POLKI design Necklace  
So now you know the difference between Polki and Kundan ?  So which one do you prefer ?